As the end of another financial year comes around, far too quickly for our liking, we are looking forward to yet another stock-take with dubious anticipation.

For those of you looking for those traditional end-of-year sales, we have:
| | |
| --- | --- |
| • | Our Vibration Control stock is available for immediate delivery. This includes a variety of Optical Tables, Vision Workstations and Breadboards. Please contact Graeme Jones for details of the discounts available. |
| • | Our demonstration TM3030 Tabletop electron microscope, available ex stock (or for demonstration). Contact Andrew Richardson for details. |
| • | Several Avantes fibre optic-spectrometers available, contact Andrew Richardson for details. |
| • | An Oriel 500W UV Lithography source (Model # 97435) with 108 x 108 mm illumination area. This system currently lists at A$29,000, we have an ever so slightly used system available. Make us an offer!!! |
IN SYDNEY? LOOKING FOR A NEW OPPORTUNITY?
Our installed base of lasers, electron microscopes and other systems in Sydney continues to grow at a rapid pace, and despite our desire to have someone located in Sydney for many years, we still have not managed to make it happen. If you have relevant experience in sales or service, and relish the idea of being based in Sydney, please drop us an email…..we are actively seeking to expand our capabilities / coverage! Please send your details to Graeme Jones.
TM3030PLUS TABLETOP SEM
REAL-TIME SE IMAGING WITHOUT SAMPLE PREPARATION
The NEW TM3030Plus incorporates both a BSE and proprietary SE detector offering both secondary electron and reflective electron images without any prior sample processing.
| | |
| --- | --- |
| • | SE and BSE images without prior sample processing |
| • | Four (4) segment BSE |
| • | High sensitivity environmental SE |
| • | Three (3) vacuum settings |
IM4000PLUS ION MILL
IMPROVED MILLING SPEED
The NEW IM4000Plus Series Ion-Milling Systems are the second-generation of the hybrid IM4000 series instruments that can support both Cross-Section Milling and Flatmilling®.
| | |
| --- | --- |
| • | Enhanced gun design for faster milling (> 500 µm/h at 6 kV) |
| • | Intermittent milling process for heat dissipation for thermally sensitive material |
| • | Variety of system configurations available: Standard, Cooling, Air Protection, Cooling & Air Protection. |
RAINBOW 2 SUB 6fs OSCILLATOR
OPTIONAL CEP4 STABILISATION
| | |
| --- | --- |
| • | Near transform-limited sub-6 fs pulses |
| • | CEP4 feed-forward technology |
| • | Constant waveform ultrashort pulses |
| • | Record-low CEP noise |
| • | Unmatched long-term stability |
VIBRATION CONTROL READY FOR DELIVERY
OPTICAL TABLES: HIGHEST PERFORMANCE
INDUSTRY STANDARD
NewSpec stocks a variety of Newport Vision IsoStations and Newport Optical tables in Adelaide ready for immediate delivery.

Vision IsoStations ship pre-assembled and with its inbuilt casters can be simply wheeled out of the crate and into position.

Newport has a range of Optical Tables with industry leading performance.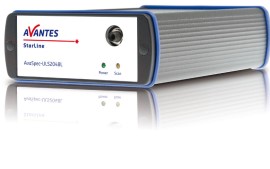 Spectrometers
Avantes is a leading producer of compact, fibre coupled spectrometers and accessories.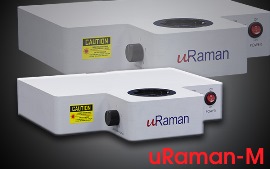 µRaman-M
NewSpec has been appointed the exclusive distributor for Technospex.
The µRaman module can easily be integrated in most major brands of upright microscope.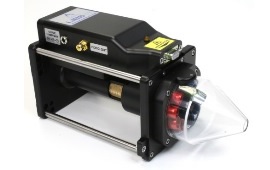 LIBS Systems
Applied Photonics supply a range of LIBS products including bench-top, portable, fibre-optic, stand-off and custom-designed systems.
NKT koheras ADJUSTIK X15
ULTRA LOW NOISE, SINGLE FREQUENCY
The Koheras ADJUSTIK X15 is the absolute pinnacle of industrial low noise lasers featuring ultra-low phase noise and Hz-range linewidth normally only found in costly scientific systems. The ADJUSTIK X15 is a benchtop single frequency DFB fibre laser based on our renowned BASIK modules.
NewSpec Pty Ltd, all rights reserved 2015 ©